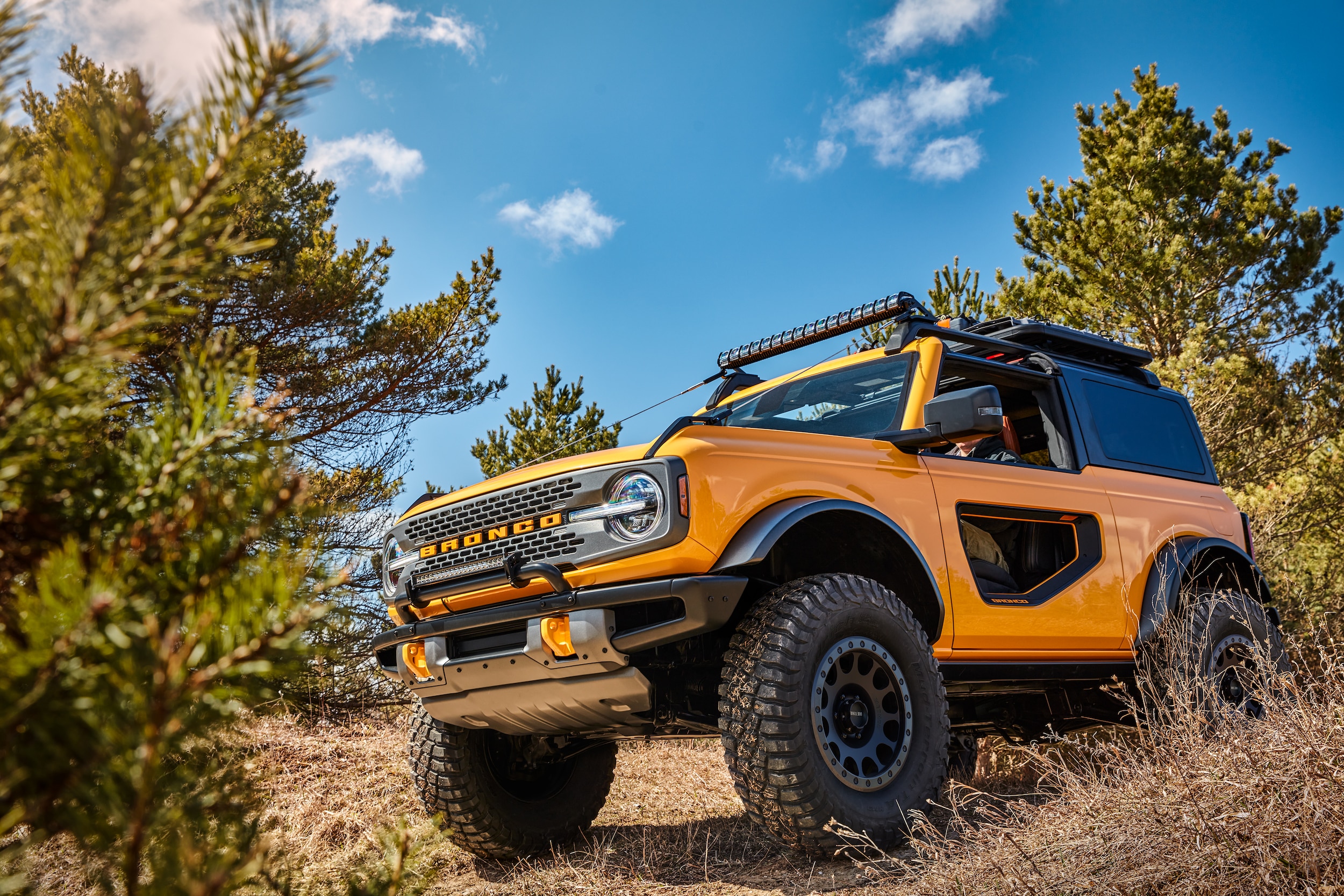 Drivers near Carlsbad shouldn't have to feel like compromising with the base of a model every time you purchase a new vehicle. Here at North County Ford, we value our customers so much that we want to offer them a chance to customize their Ford vehicles. We have different accessories, and packages drivers can add to their Ford to get extra out of what they already have. Come to our dealership in Vista, CA and ask one of our team members about our add-ons for your vehicle. Find out more by reading below.
Enjoy the Extras
You might visit our dealership and think the models we have are the only features you're susceptible to. However, many of our Ford models have accessories customers can add on before or after purchase. With these add-ons, drivers will have additional features on top of what they currently have, potentially making their experience with their vehicle better. For example, drivers can purchase models like the Ford Bronco Sport or Ford Expedition and equipment attachments like roof rack luggage carriers or mounting roof racks with LED lights.
Start Now
Customizing your Ford is easy! Drivers near San Marcos can come to our dealership and speak to one of our Ford team members about customizing their vehicle. We will open our accessories inventory to anyone looking to customize their Ford and order anything they like. If we have it in-store, we can install it for you at our service center. If not, drivers won't have to worry about ordering it from somewhere else. Every accessory we order comes straight from the OEM to ensure accuracy.
For customers that would rather customize their Ford from home, hop online and visit North Country Ford website to start customizations. Select Ford Custom Ordering and select the vehicle you want to customize. Fill out the form, and our team members will contact you shortly to start your custom order.
What Are You Waiting For?
Get the most out of your Ford by customizing it with North County Ford. We have plenty of models you can view that have certain accessories you might find interesting. That way, you can have an example of how the additions would affect your Ford. Whether you're traveling from Oceanside or Fallbrook, contact North County Ford to start your custom order today.