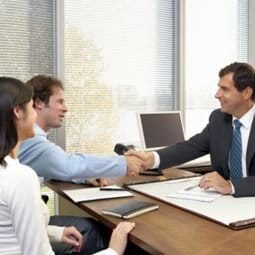 Your Ford Finance and Lease Center in Vista, CA
Finalize Your Ford Lease or Loan at North County Ford in Vista
Financing is meant to be the climax of your North County Ford experience. It's in our finance center where you'll determine how to pay for your Ford investment. Whether you lease or buy, you'll have the opportunity of collaborating with our team of Ford financial advisors. By learning more about your credit history and spending range, we can take the stress out of building a uniquely-tailored Ford lease or auto loan. To begin your Ford financing journey, you can go ahead and apply for credit from wherever you reside near the California coast.
Choose to Lease or Buy Your Ford Transportation Near Carlsbad
With model research and test drives now behind you, it's time to decide whether to sign a lease or request a loan for your Ford Explorer. We know that this decision can be tough, but once you learn how to distinguish these types of financing, your answer will become clear. To simplify the distinctions between leasing and buying, our staff at North County Ford took the liberty of highlighting the key points of each. If, after reading, you're still undecided, a Ford financial advisor would be more than happy to step in and help.
Reasons Vista Drivers Lease at North County Ford
You won't be required to accept ownership of your Ford Fusion unless you elect to buy it at the end of your lease contract.
You will have cheaper monthly lease payments because you'll only pay for the depreciation occurring during your lease term.
You'll savor the most modern brand design and all the latest Ford technologies installed in your new car, truck, or SUV.
Reasons Vista Drivers Finance at North County Ford
You get to own your Ford F-150 for years and continue to build equity and accrue long-term savings once you pay off your loan.
You won't face any restrictions on mileage, vehicle modifications, or wear-and-tear damage when you own your Ford Escape.
You'll be able to use the money that you make from your trade-in or third-party sale toward your next mode of transportation.
Why You Should Finance Your Car at Your Vista Ford Dealership
At North County Ford, member of Crowley Car Company, we're a proud family-owned-and-operated dealership that's had an active role in the Vista community for over 20 years. In that time, we've built a solid reputation as a devoted supplier of quality Ford vehicles. We've also proved that we know how to locate affordable leasing and financing answers for California drivers from here to Oceanside - 15 minutes west via CA-78 E highway.
To complement the in-depth history of putting customers first, the North County Ford finance center offers tools to make financing your new Ford Edge a quick and painless process.
Secure finance application allows you to apply for credit online.
Credit estimator gives you immediate insight into your credit score.
New and pre-owned vehicle specials provide higher Ford savings.
By utilizing one or more of these finance center tools at home, you can get ahead on securing savings and financing on your Ford Escape. Once you've accomplished what you can online, one of our Ford financial advisors will contact you about setting up an onsite meeting in Vista, CA. With all the work that you put in beforehand, discussing your lease or loan options with our team will be fast, easy, and rewarding.
Kickstart Your Ford Financing Process by Applying Online Today
It's one thing to find your new or pre-owned Ford, but it's another to finance it. At North County Ford, serving Escondido, we want to make Ford financing as exciting as test driving. With a seasoned finance staff and series of affordable leases and loans, we'll put you behind the wheel of the Ford of your dreams. Shortly after applying for credit and visiting our Vista finance center, you'll find yourself driving along the California coast in your newly-leased or bought Ford ride. Jump into our Ford financing process today.